Our Doctors
Joshua David Scoll, DPM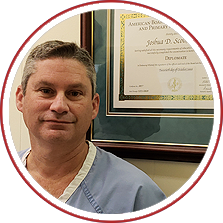 Joshua David Scoll, DPM
My name is Dr. Joshua David Scoll. I am married to my wife Barbara and have two children Sam and Rebecca.
I am a graduate of the Pennsylvania College of Podiatric Medicine (now Temple School of Podiatric Medicine) class of 1995. I attended a one year residency at North Philadelphia Health system. I continued my education with a two year surgical residency at Frankford Hosptital in northeast Philadelphia. I have been in private practice since 1998 and continue to practice.
Our practice treats all parts of podiatric medicine. We treat Diabetic patients, Ingrown nails, sprained ankles, fungus nails, corns and calluses. We treat adults and children.
I enjoy all aspects of podiatry, but what's most important to me is trying to treat common problems without surgery. Not every problem needs surgery, so we attempt non-surgical solutions first. However if we need to perform surgery, we can.
I am board certified and have taken additional courses in Ankle arthroscopy, Internal fixation for fracture care and advanced internal fixation. I am an active member of podiatry associations APMA and PPMA. I was honored an a Golden Heart Award recipient. I am also proud to announce that my practice is accredited by the Better Business Bureau (BBB).
I enjoy training for local triathlons ( swimming, biking and running) and this gives me an advantage over other podiatrists to help diagnose and treat athletic patients.
I hope to see you soon.
Fred Birnbaum, DPM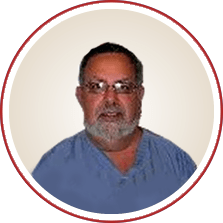 Fred Birnbaum, DPM