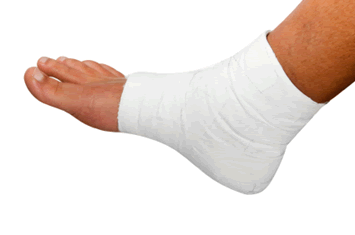 Anna Rohrer, national cross country champion, is ready to run for Notre Dame after suffering stress fractures in the navicular bones of both feet. Rohrer, becoming one of the top 10 runners in the country during high school, obtained the stress fractures due to years of an improper foot-strike and had to face surgery with six weeks of wheelchair recovery. With the proper amount of rest, physical therapy, and training, Rohrer was cleared to run again by the spring of 2014. Since then the athlete has had her heart set on joining Notre Dame's running community. "I really connected with the team and coach," she states.
Activities, where too much pressure is put on the feet can cause stress fractures. If you have any concerns about your feet or ankles, contact Dr. Joshua David Scoll of Pennsylvania. Our doctor will attend to all of your foot and ankle needs and provide you with quality treatment.
Dealing with Stress Fractures of the Foot and Ankle
The Stress Fractures occur on the foot and ankle when muscles in these areas weaken from too much or too little use. Then the feet and ankles lose support when walking or running from the impact of the ground. Since there is no protection the bones receive the full impact of each step. The stress on the feet causes cracks to form in the bones, thus called stress fractures.
What are Stress Fractures?
Stress fractures occur frequently in individuals whose daily activities cause great impact on the feet and ankles. Stress factors are most common among:
-runners
-people affected with Osteoporosis
-play tennis or basketball
-gymnastics
-high impact workouts
Symptoms
Pain from the fractures occur in the area of the fractures, and can be constant or intermittent. It will often cause sharp or dull pain with swelling and tenderness. Engaging in any kind of activity which involves in high impact will aggravate pain.
For more information about Stress Fractures of the Foot and Ankle, follow the link below.
If you have any questions feel free to contact our offices located in Philadelphia and Bensalem, PA. We offer the latest in diagnostic and treatment technology to meet your needs.